BIG ISLAND CHOCOLATE FESTIVAL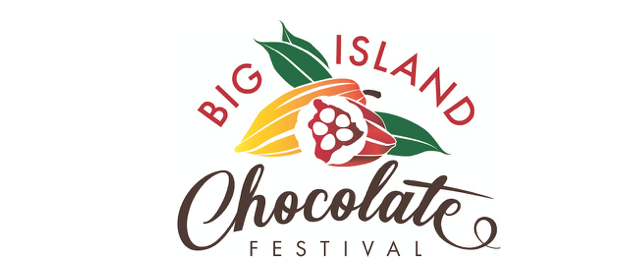 BIG ISLAND CHOCHOLATE FESTIVAL SET FOR MAY 13-14 
KOHALA COAST, HAWAI'I ISLAND—After a two-year hiatus due to COVID, the ever-popular Big Island Chocolate Festival is presenting a reimagined edition May 13-14, 2022 at the Waikoloa Beach Marriott Resort & Spa. The in-person festival offers a guided plantation tour May 11 at Original Hawaiian Chocolate Factory in Kona, cacao growing and processing seminars by industry experts, culinary demonstrations for the home cook and a fun, reformatted VIP evening gala.
"As our valued culinary festival partners are busy reopening restaurants and securing staffing, we are changing our format to forego multiple food stations and instead provide a VIP experience featuring a chocolate-inspired, multi-course, sit-down dinner," announces Stephanie Beeby, event chairperson. "And while this yearʻs festival wonʻt be as large as yearʻs past, it will be enjoyable and tasty for our guests."
The festive Saturday evening gala will offer the rich taste of chocolate in both its sweet and savory forms in the air-conditioned ballroom. In addition to a cocoa-inspired, three-course dinner plus dessert platter, diners can partake in a towering chocolate fountain complemented with your choice of fruit and pastries. Guests will groove on the cool jazz, blues and hot Latin stylings of the Blue Jade Band featuring Ann Hoku Lyn and Binti Bailey. Fun includes dancing, an artist who uses chocolate to sketch in-the-moment portraits, a silent auction and some suprises! Guests can enjoy unlimited wine, beer, iced tea and coffee.
In its ninth year, the celebration of chocolate is presented by the non-profit Kona Cacao Association (KCA). "Itʻs great to be able to gather together in person again and support our enterprising, local cacao growers, processors and chocolate confectioners," says KCA president Farsheed Bonakdar of The Cocoa Outlet & The Chocolate Guy Hawaii.
All VIP gala tickets, with seating at tables of eight and service for a three-course meal plus fourth-course dessert platter, are $200. Also available is a one-night hotel package with two VIP gala tickets for $750. Friday educational activities and prices will be announced on the website. All event tickets are sold online and additional tax and ticketing fees apply. Details: https://bigislandchocolatefestival.com.
Kona Cacao Association: The mission and goal of KCA is to promote the cacao industry on the Island of Hawai'i by presenting the Big Island Chocolate Festival as an educational and outreach opportunity for local cacao farmers, the hospitality industry and cacao enthusiasts. Visit http://konacacaoassociation.com. @BIChocoFest